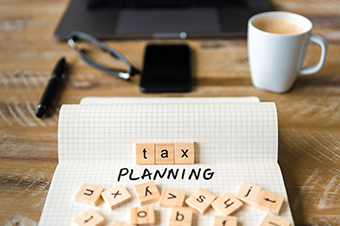 Tax planning is crucial for businesses looking to mitigate the liabilities and risks accompanying their business transactions and for high-wage earners.
In addition, as the federal tax code changes rapidly, it can be challenging to identify potential tax savings opportunities, and tax planning is a must.
You do not want to keep giving all YOUR money to Uncle Sam if you do not have to. Knowing that you must do something and doing something can be a difference of thousands or millions of dollars saved.
Have you ever thought, "Wow, I am paying too much taxes?" or "I just can't get ahead."
As cost-of-living increases, so do our taxes, especially with each new political administration change in our government. But there is a way to reduce or eliminate your taxes legally through tax planning. Of course, change should always be considered with each significant personal or business event. The goal is to reduce your potential tax bill or have a tax refund at zero or close to it.
Receive a plan, and learn how to legally reduce your tax bill with strategies that have you smiling on the way to the bank. Sign up today for a Tax planning Consultation session.
Tax Planning Consultation